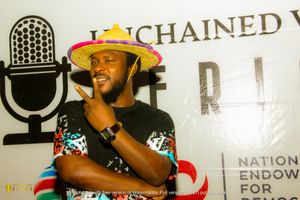 Ricqy Ultra graced the Unchained Vibes Africa 3.0 event which was held at Freedom Park, Lagos state. The theme for the event was Public Morality Rules vs Artistic Freedom.  
Ayodele Ganiu, Executive Producer, Unchained Vibes Africa, makes audiovisual presentation on the event's theme Public Morality Rules Vs Artistic Freedom. The Green Queen (Sola Alamutu), Advocacy Manager, Unchained Vibes Africa, presents statistics of social media reactions to recent cases of censorship in Nollywood. Veteran Nollywood Actor and Producer Jide Kosoko delivers the keynote address on the theme Public Morality Rules Vs Artistic Freedom.
Kano-based rapper and poet Ricqy Ultra lights up the stage with his electrifying performance addressing national crisis in Nigeria. He had the opportunity of performing alongside veteran Hip-hop act Eedrees Abdulkareem on the song Jaga Jaga.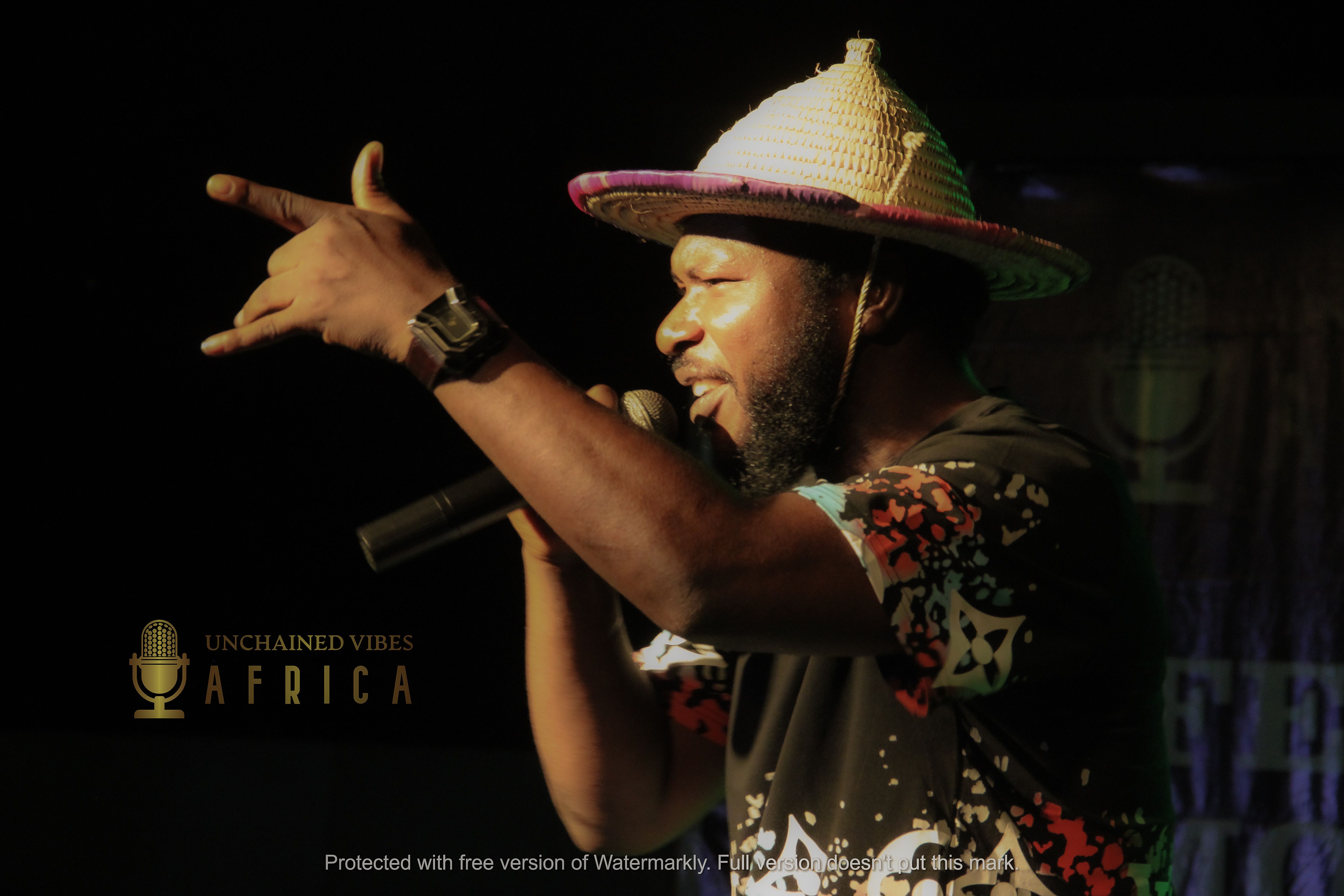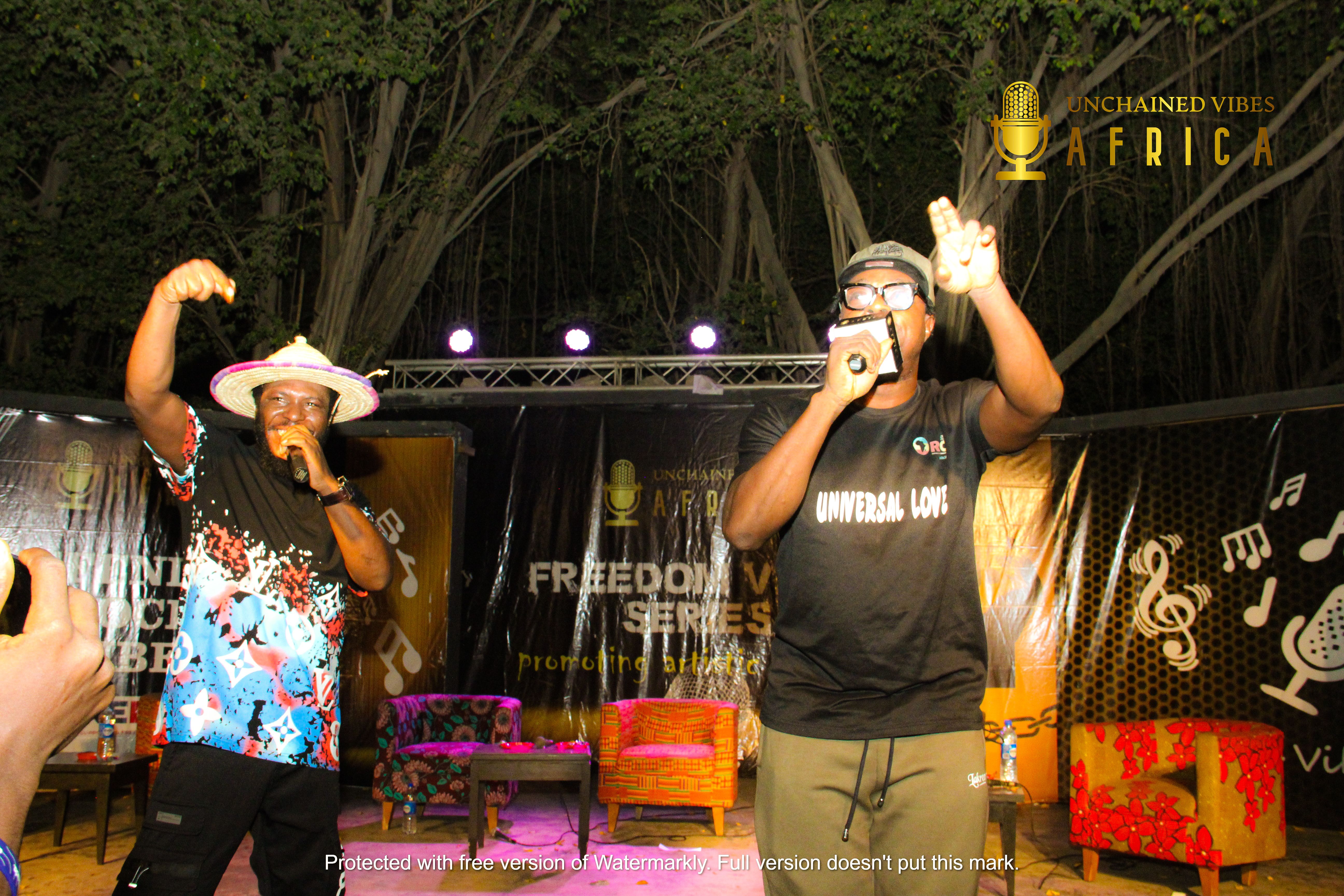 Ricqy Ultra and Eedrees Abdulkareem thrilling the audience at Unchained Vibes Africa event held in Lagos, Nigeria
The Panel discussions featured veteran actor Actor Jide Kosoko,  Actor Hilda Dokubo, Filmmaker/reggae musician Myke Pam, Filmmaker Tee Jay Dan, Kolawole Oluwadare, Human right lawyer and Deputy Director at SERAP, Mukhtar Aminu (a.k.a Aminu Nasara) a filmmaker whose latest movie Makaranta has been accused of promoting immorality by Kano Censors Board.The panel was moderated by veteran journalist and culture advocate Jahman Anikulapo.
The Q & A session featured contributions from stakeholders, including DJ Bola Browne, Poet Adeola Goloba, Creative Arts and other students from the University of Lagos
Veteran actor Hilda Dokubo was honoured as the Artist of the Month in recognition of her outstanding contribution to the promotion of artistic freedom and advocacy for good governance in Nigeria. There was a special goodwill message from Theodora Ulerie, Creative Director, Culture House Arts Education Resource Centre, San Juan, Trinidad and Tobago. The award was presented by Prince Jide Kosoko on behalf of Unchained Vibes Africa. 
There was a special appearance by veteran rapper and activist Eedris Abdulkareem who wrapped up the event with his evergreen song Jaga Jaga with members of the audience singing along.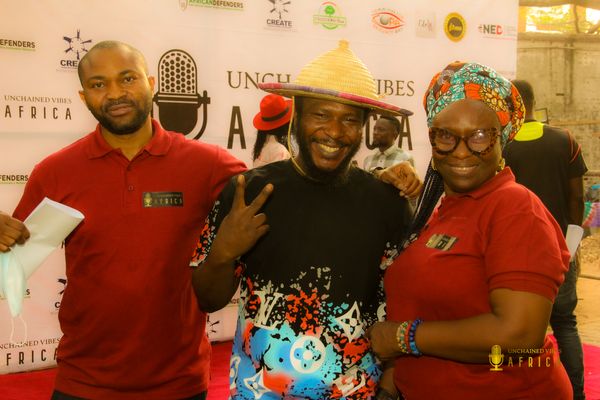 Ricqy Ultra with Ayodele Ganiyu (Executive Producer, UVA) and Green Queen at the event in Lagos, Nigeria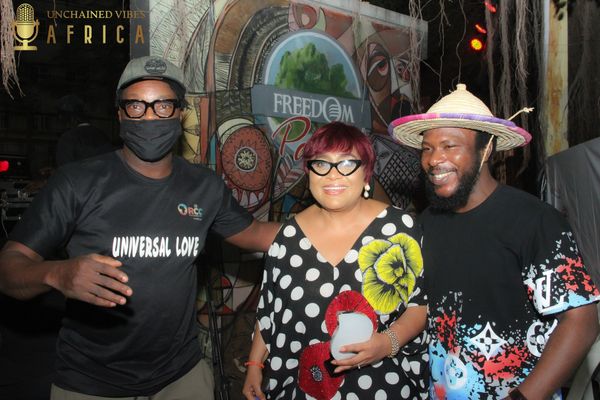 Ricqy Ultra with the legendary Eedrees Abdulakareem and veteran actor, Hilda Dokubo at the event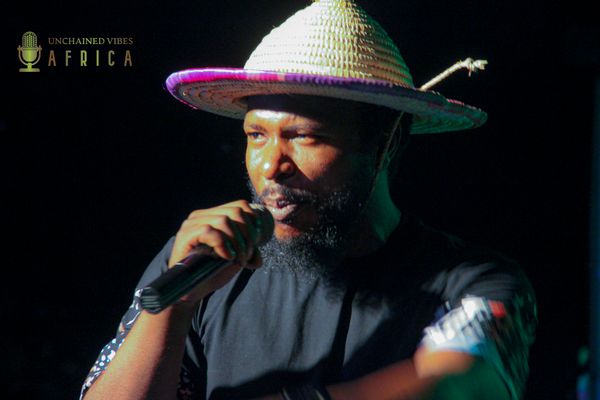 Ricqy Ultra performing at the Freedom Vibes 3.0 event in Lagos